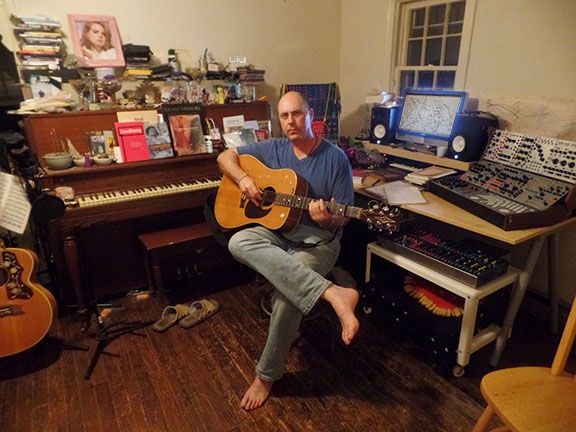 Dead Center Guitar - Gratefully Inspired Online Lessons
The music of the Grateful Dead touches on elements of rock, folk, bluegrass, blues, jazz, structured and free improvisation.
For Beginners: Have fun learning your favorite songs in a laid back atmosphere.
For The More Advanced Student: Emphasis on improvisation, scales, modes and harmonic structure.
Lessons are online through Zoom, FaceTime and Skype.
Rates are $35 per half hour and $65 per hour.
I began exploring the music of The Grateful Dead with a passion after seeing my first Dead concert in Spring '77. That journey continues to this day!
I've played thousands of live gigs in Dead inspired bands in the D.C. area such as The Next Step, Train of Thought, The Awakening, New Potato Caboose and On The Bus. This experience and dedication bring a level of expertise that I want to share with you. I've been teaching students one on one for over 30 years. Building relationships and helping you move forward is what this is all about.
Most students have weekly lessons.I have a few slots open for bi-weekly lessons.
If you would just like a lesson here and there I can usually find a time.
For more information or to register please use the form below.
Or you can text 571-213-8587 to speak to me directly