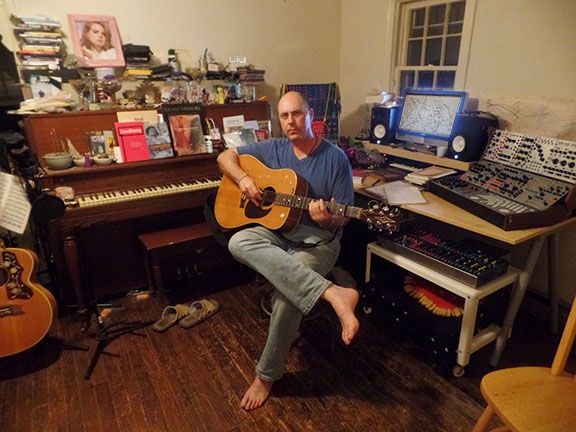 Expert Instruction For All.
Rock, Folk, Bluegrass, Blues, Jazz, Structured and Free improvisation.
For Beginners: Have fun learning your favorite songs in a laid back atmosphere.
For The More Advanced Student: Emphasis on improvisation, scales, modes and harmonic structure.
You can also learn Ukulele and Mandolin!
Lessons are online through Zoom, FaceTime and Skype
Rates are $35 per half hour and $65 per hour. 
I began exploring music with a passion since I first started playing in 1976. My passion continues to this day!
I'll share my dedication and expertise with you. Building relationships and helping you move forward is what this is all about.
My experience includes:
25 years as a private instructor through Music and Arts Centers
18 years as director of the Guitar and Electronic Music Studio at Foxcroft School
Thousands of live gigs and national touring experience
Most students have weekly lessons.I have a few slots open for bi-weekly lessons.
If you would just like a lesson here and there I can usually find a time.
For more information or to register please use the form below.
Or you can text 571-213-8587 to speak to me directly