Lessons in Guitar, Ableton Live and Modular Synthesizer Basics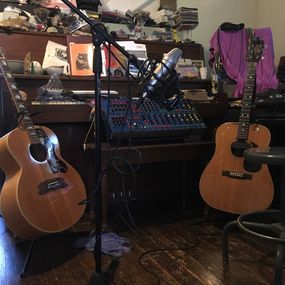 Guitar students of all levels are welcome. If you are a beginner I will help you get started in a relaxed and fun atmosphere. More advanced students can increase their knowledge of scales, modes, harmonic relationships as they relate to the unique architecture of the guitar.
If you are interested in the music of the Grateful Dead this is an area we can explore in detail.
Students interested in Modular Synthesis Basics can learn the fundamentals of synthesis in hands on dynamic sessions. After learning the basics a number of systems are available to explore.
Students interested in Ableton Live will have lessons tailored to their own particular needs and interests. If you are new to Ableton I will help you understand the basic concepts of the program.
We will work together to help you find the workflow you need to accomplish your goals.
Please contact me at RandyAdams@RandyAdamsMusic.com for details if interested.